The perfect wine conservation system
The Winaro Winesaver seals your wine and keeps it fresh for weeks. Now you can enjoy exactly the wine that fits the best to your meal. No matter if at home or in a restaurant: the Winaro Winesaver enables you to offer a wide variety of open wines.
Function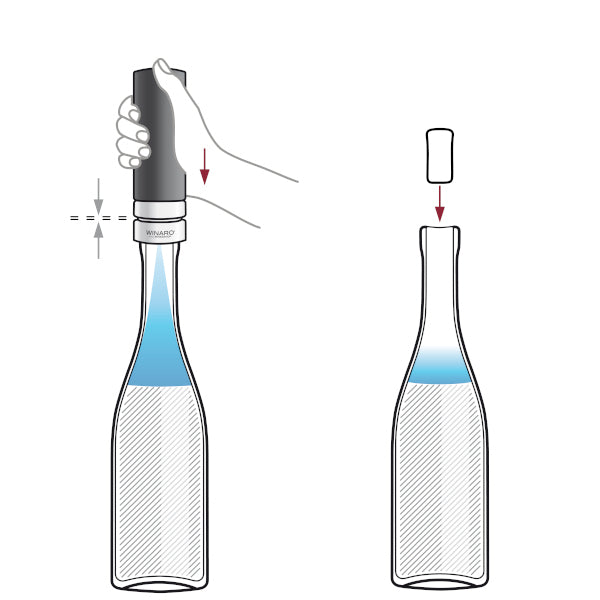 Sealing made easy
Apply the original Winaro Winesaver to the bottle and apply firm pressure for 1 second. Argon 5.0 enters the bottle and replaces the oxygen. Close your bottle with the regular cap. Your wine will now stay fresh for weeks and tastes right like after the first opening.
Application
Store
Regular price
Sale price
€89,90 EUR
Unit price
per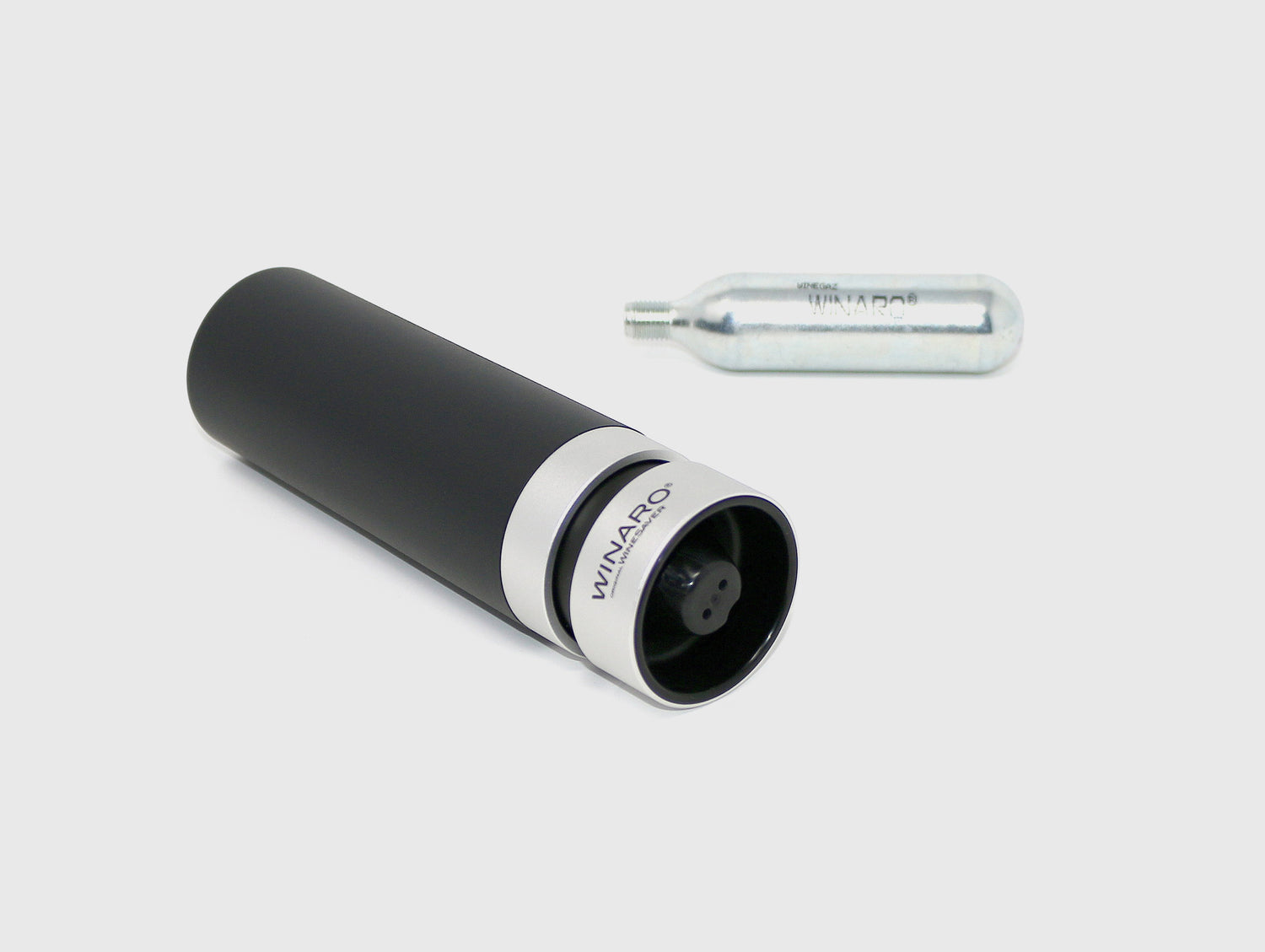 Regular price
Sale price
€23,95 EUR
Unit price
per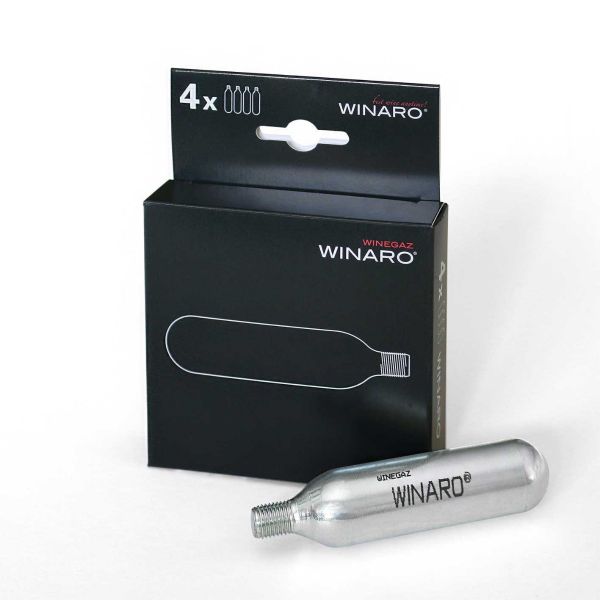 Winaro Winesaver compared to other sealing techniques
Vacuum


Usually, you will not be able to create a real Vaccum with this manual wine cap, since this requires mechanical pumps. Hence, a certain amount of oxygen usually remains in the bottle which still results in (slower) oxidation.



Nitrogen


Nitrogen is lighter than oxygen. Hence, oxygen would need to be replaced entirely in the bottle in order to prevent oxidation. If the bottle is not closed immediately after application, nitrogen will exit and leave room for oxygen again.



Other systems with argon 5.0

Other systems with argon 5.0. usually require expensive accessory (e.g. special caps) and need to be applied after every glas of wine. The Winaro Winesaver can be used with every ordinary wine cap (e.g. cork). Additionally, the Winaro Winesave needs to be used only if the bottle should be preserved (e.g. at the end of the evening).